Foreign Debt Summary (as of end April 2021)
By the end of April 2021, total outstanding external debt of the Government was US$ 35.1billion.
Total debt servicepayments from 1st January to 30th April 2021 amounted to USD 981.0 million, of which USD 520.6 million was in lieu of principal repayments and the balance USD 460.4 million for the payment of interest.
---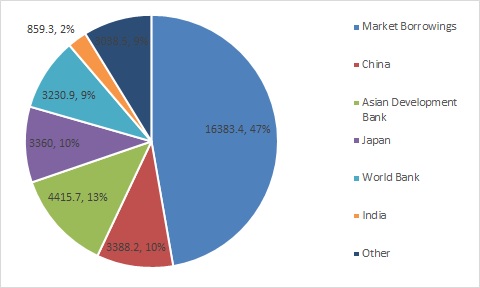 Debt Stock (by Major Currencies, US$ million)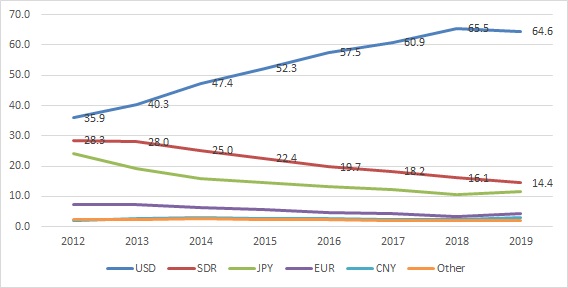 Maturity Structure of the Debt Stock
---
[1]Non-residential holdings of Treasury Bills/Bonds and outstanding debt of State Owned Enterprises (SOEs) are not included.
* Click on Image to View Large