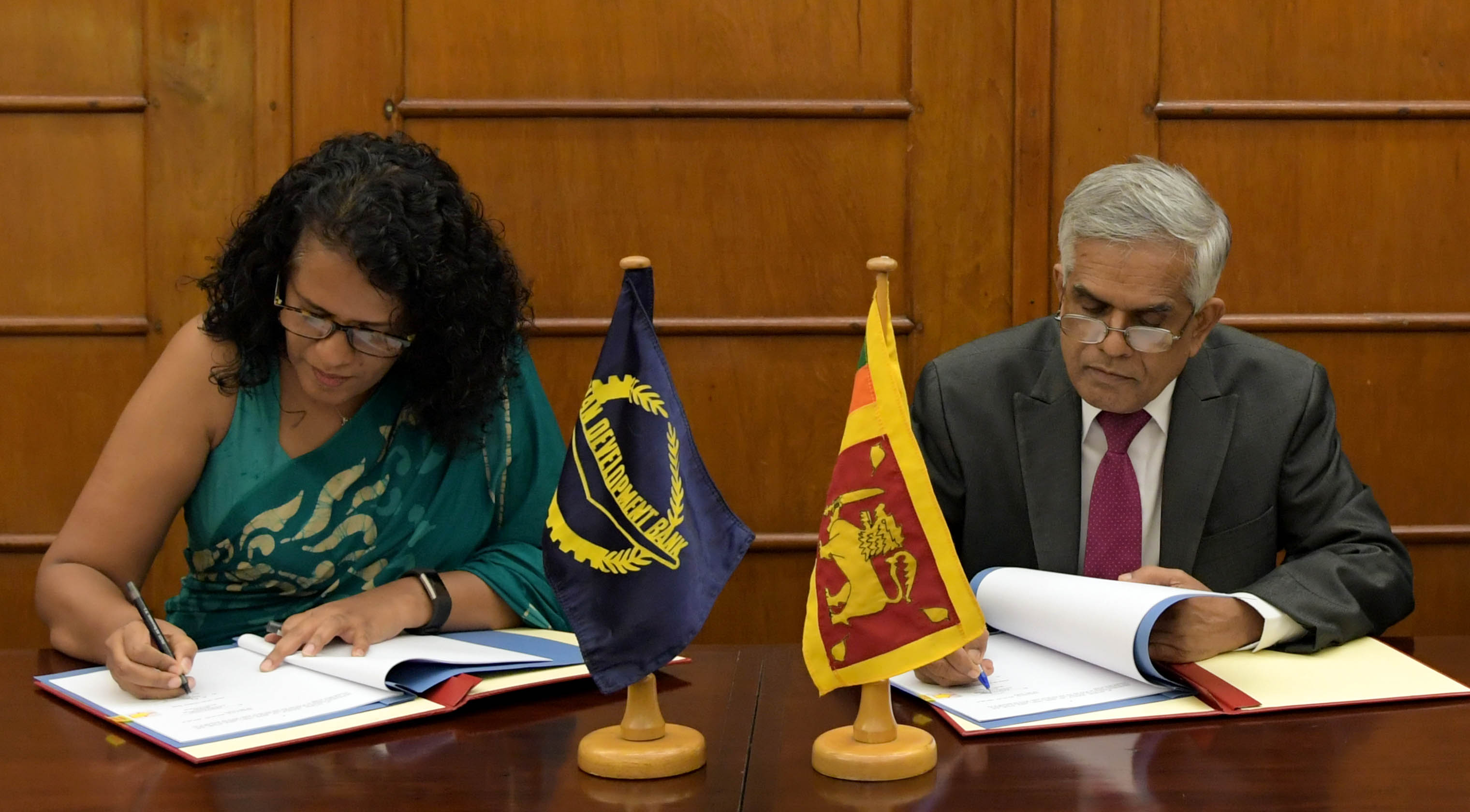 The Government of Sri Lanka and the Asian Development Bank (ADB) entered into a Framework Financing Agreement on 14th August, 2017 with regard to the financial arrangements for the Second Integrated Road Investment Program.The investment program will improve the accessibility to the road network from rural areas and thereby increase the contribution of the rural population for economic and social development of the country.
The total estimated cost of the programme is USD 1084 million, out of which USD 900 million will be obtained in several tranches from ADB. The first tranche amounting to USD 150 million obtained in 22nd November, 2017 is being invested in the ongoing project activities and the subsequent tranches are planned to be obtained based on the financing requirements of the Program.
The Second Integrated Road Investment Program will upgrade and maintain 3400 km of rural access roads and 340 km of national roads in Northern, Eastern, Uva, and Western Provinces. In addition, improvement of capacity of road agencies with respect to safeguards, road safety, maintenance, research, road design and construction will be carried out under the program.
In this connection, Dr. R H S Samaratunga, Secretary of the Ministry of Finance entered into a loan agreement with ADB on behalf of the Government of Sri Lanka and Mr. Nihal Sooriyarachchi, Chairman of Road Development Authority entered into a Project Agreement with ADB on the 13th November, 2019, at the Ministry of Finance. Ms. Manjula Amerasinghe, Officer in Charge of ADB, Sri Lanka Resident Mission signed the two agreements on behalf of ADB.
Issued by the Department of External Resources on 13th November, 2019.