Yala cultivation season already commenced and farmers started engaging in the farming activities with the expectation that adequate fertilizer would be available for the season. Unfortunately, Government's intention of supplying adequate fertilizer was hampered due to the unexpected decline of foreign reserves.
Accordingly, the GOSL requested a credit facility from the Government of India for the importation of Urea Fertilizer of 65,000 MT in order to cater the immediate requirement of Urea fertilizer demand during the Yala cultivation season. In response to the request, Government of India agreed to offer a Dollar Credit Line amounting to USD 55 million for procurement of Urea Fertilizer from India.
This credit facility could help to ensure the availability of Urea for the Yala season to facilitate uninterrupted food production, thereby easing considerable pressure on food supply and inflation. This will also help to ensure food security & livelihoods of farmers. At the same time, this will have positive impact on the existing foreign reserves until Sri Lanka is able to improve its external sector.
Today, the Dollar Credit Agreement was signed between the Government of Sri Lanka and the Export –Import (EXIM) Bank of Indiawith the participation of H.E. the High Commissioner of India, Hon. Prime Minister and Minister of Agriculture at the Prime Minister's office, Colombo. Mr. K. M. Mahinda Siriwardana, Secretary, Ministry of Finance, Economic Stabilization and National Policies placed the signature on behalf of the Government of Sri Lanka and Mr. Nirmit Narendra Ved, General Manager, Exim Bank of India on behalf of the Government of India .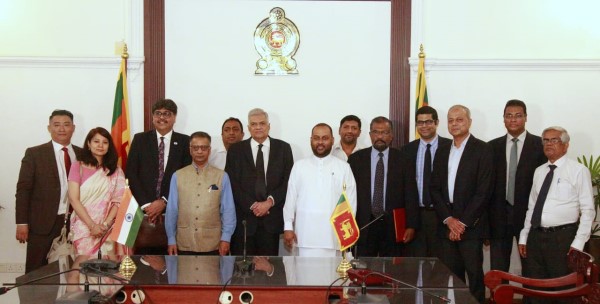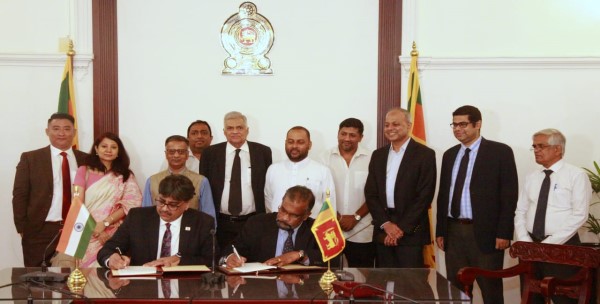 Department of External Resources
Ministry of Finance, Economic Stabilization and National Policies
10 June 2022