Press Releases
An Additional loan of USD 18 million form OPEC Fund for International Development for the Kaluganga Development Project
The Kaluganga Development Project is currently being implemented by the Ministry of Mahaweli Development and Environment with the financial assistance of Saudi Fund for Development (SFD), Kuwait Fund for Arab Economic Development (KFAED) and OPEC Fund for International Development (OFID). Kaluganga Reservoir has a capacity of 265 million cubic meters (MCM) of water and will divert 100 MCM annually to Moragahakanda Reservoir. Under this project, it is expected to develop new irrigable lands of nearly 3,000 ha in the Kaluganga Basin.
Rs. 60 billion from Japan under 47th Yen Loan Package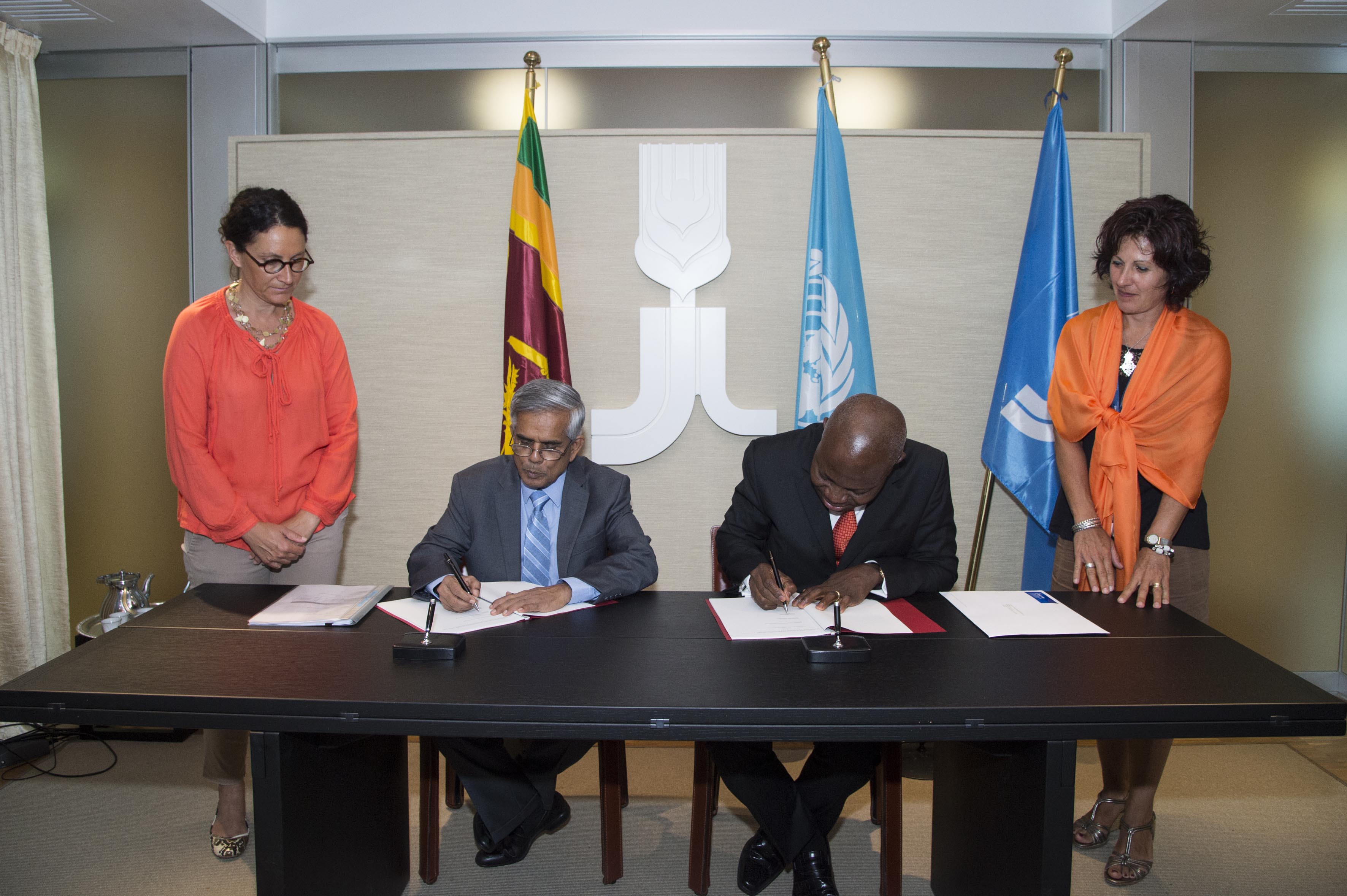 Having identified the need for developing the infrastructure such as rural roads, medium and small size irrigation and rural and urban water supply, the Government of Sri Lanka has decided to implement Rural Infrastructure Development Project in Emerging Regions and Kalu Ganga Water Supply Expansion Project (I). As a result of bilateral discussions had with the Government of Japan, the Government of Japan has agreed to provide two concessional loans amounting to Japanese Yen 44,767 million (Approximately Rs. 60,407 million) through the Japan International Cooperation Agency (JICA) for the implementation of the above Rural Infrastructure Development & Water Supply Projects.
The European Union pledges Euro 43.7 million to Sri Lanka in Grant and Technical Assistance
The European Union (EU) has agreed to provide Euro 38 million (approximately Rs. 5,857 million) for the implementation of two programmes: Support to Integrated Rural Development in the Most Vulnerable Districts of the Central and Uva Provinces in Sri Lanka (Euro 30 Million) and Trade Related Assistance in Sri Lanka (Euro 8 million). The EU also agreed to provide technical assistance worth of Euro 5.7 million to National Water Supply and Drainage Board (NWSDB).
Japan Provides Human Resources Development Scholarships for the Sri Lankan Public Sector
The Japanese Grant Aid for Human Resources Development Scholarship (JDS) Programme was introduced in Sri Lanka in 2010 by the Government of Japan in order to provide opportunities to the executive level public officials of Sri Lanka to undergo Master Degree Programmes in prominent universities in Japan. Under the 1st framework (2010-2013) and the 2nd framework (2014-2017) of this programme, opportunities have been provided to 105 officials to follow Master Degree Programmes in Japan in the fields of Policy and Public Finance, Public Administration, Regional Development, and Macro and Development Economics.
Economic Cooperation Policy Dialogue - Annual Consultations between Governemnt of Sri Lanka & Governmnet of Japan
First session of Economic Cooperation Policy Dialogue at the senior officials' level Between the Governments of Sri Lanka & Japan was held in 12th January 2016 at the Ministry of Foreign Affairs as a framework to consider concrete measures for future enhancement of economic cooperation.
As follow up to the "Joint Declaration on Comprehensive Partnership" signed in 06th October 2015 between Japan & Sri Lanka, during the Hon. Prime Minister's visit to Japan, the second session of Economic Cooperation Policy Dialogue between the Government of Sri Lanka & the Government of Japan was held on 05th February 2016 at MILODA to strengthen the bilateral ties of development cooperation.
Subcategories