පුවත්පත් නිවේදන
Three Concessional Loans of USD 492 mn from the EXIM bank of China for Infrastructure Development of Sri Lanka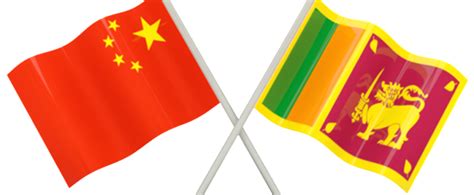 Strengthening the financial cooperation between the Government of Sri Lanka and the People's Republic of China in the field of the infrastructure development of Sri Lanka, the Export- Import Bank of China (EXIM Bank) has agreed to provide concessional loans amounting to USD 492 Mn, facilitating 03 major infrastructure projects in the fields of irrigation, water supply and road sector development for the year 2017. Accordingly, the Government of Sri Lanka signed three loan agreements with the EXIM Bank of China obtaining financing facilities for Thalpitigala Reservoir Project, Kandy North-Pathadumbara Integrated Water Supply Project and Consultancy Services for Design Review and Construction Supervision of Civil Works on Extension of Southern Expressway Project on 22nd December 2017. These projects will be commenced in early 2018.
The EXIM Bank of China will provide a loan of USD 147,900,000 under the Preferential Buyer Credit (PBC) facility to implement the Thalpitigala Reservoir Project which is one of the major irrigation projects aiming at improving the agricultural productivity of the country. Thalpitigala Reservoir is planned to construct in the upstream of the Battmedilla anicut in the Baudlla district. It expects to provide irrigation water to new and existing lands around 1400 hectares in the area. In addition, it is proposed to provide safe drinking water facilities to Wasanagama, Madulla, Thetilla and Beramada villages in the Kandaketiya Divisional Secretary's Division. The project also envisages the construction of a hydro power station with a capacity of 2x7.5 MW that will generate 51 GWh of hydro power annually to feed the National Grid
Kandy North-Pathadumbara Integrated Water Supply Project aims at providing safe pipe borne water supply facility to six Divisional Secretariat Divisions namely Pathadumbara, Harispattuwa, Akurana, Pujapitiya, Kandy Four Gravets and Thumpane. It is expected to provide 30,000 new connections through this project and the total beneficiaries will be 120,000 from the new connections. Also the service level will be enhanced for 365,000 existing consumer population. Once this project is implemented, it will address the water shortage in Dunuwila, Pallethalawinna, Udathalawinna, Wattegama and Pitiyegedara areas in the Pathdumbara Division and other areas such as Barigama, Kurundugahamada, Vilana, Alawathugoda, Owissa, Bokkawala and Galhinna in the Kandy District. Further, this project will also improve the Kandy City water supply. Through the signed agreement, the EXIM Bank of China will provide a concessional loan of RMB Yuan 1,636,553,500 (Approximately USD 254,518,429) to finance this project.
The Southern Expressway Extension from Matara to Hambantota with a total length of 96 km consists of four main sections namely Section 1 (from Matara to Beliatta - 30 km), Section 2 (from Beliatta to Wetiya - 26 km), Section 3 (from Wetiya to Andarawewa - 15 km) and Section 4 (from Mattala to Hambantota via Andarawewa - 25 km). The Government has already signed four Loan Agreements with the EXIM Bank of China to finance civil work contracts and the construction work of all 4 sections are ongoing without any significant hindrance. Accordingly, it is expected to complete the construction of the expressway from Matara to Hambanthota by year 2019. In order to maintain smooth implementation of this important mega project, the EXIM Bank of China has agreed to finance the consultancy contract for the above project. Accordingly, a loan agreement amounting to RMB Yuan 577,000,000 (Approximately USD 90 Mn) was signed with the EXIM Bank of China to finance the Consultancy Services for Design Review and Construction Supervision of Civil Works on Extension of Southern Expressway Project.
The aforementioned three loan agreements were signed on 22nd December 2017 by Ms. G D C Ekanayake, Acting Secretary, Ministry of Finance and Mass Media on behalf of the Government of Sri Lanka and Ms. Li Dan, Deputy General Manager, Concessional Loan Department on behalf of the Export – Import (EXIM) Bank of China.

Department of External Resources
Colombo 01
Sri Lanka
On 22nd December 2017
ජාත්‍යන්තර සංවර්ධනය සඳහා වන ඔපෙක් අරමුදල (OFID) මඟින් කළුගඟ සංවර්ධන ව්‍යාපෘතිය සඳහා ඇ.එ.ජ.ඩොලර් මිලියන 18 අමතර ණය මුදලක් ලබා දෙයි.
සංවර්ධනය සඳහා වන සෞදි අරමුදල (SFD), අරාබි ආර්ථික සංවර්ධනය සඳහා කුවේට් අරමුදල (KFAED) හා ජාත්‍යන්තර සංවර්ධනය සඳහා වන ඔපෙක් අරමුදල(OFID) යන සංවිධානවල මූල්‍ය සහය ඇතිව කළුගඟ සංවර්ධන ව්‍යාපෘතිය, මහවැලි සංවර්ධන හා පරිසර අමාත්‍යාංශය විසින් දැනට ක්‍රියාත්මක කරනු ලබයි. යෝජිත කළුගඟ ජලාශයේ ජල ධාරිතාවය ඝන මීටර් මිලියන 265 වන අතර ඉන් ඝන මීටර් මිලියන 100ක් වාර්ෂිකව මොරගහ කන්ද ජලාශයට හැරවීමට හැකිවේ. මෙම ව්‍යාපෘතිය යටතේ කළුගඟ ද්‍රෝණියේ හෙක්ටයාර 3000ක නව වාරි ප්‍රදේශයක් සංවර්ධනය කිරීමට අපේක්ෂා කෙරේ.
Japan Provides Human Resources Development Scholarships for the Sri Lankan Public Sector
The Japanese Grant Aid for Human Resources Development Scholarship (JDS) Programme was introduced in Sri Lanka in 2010 by the Government of Japan in order to provide opportunities to the executive level public officials of Sri Lanka to undergo Master Degree Programmes in prominent universities in Japan. Under the 1st framework (2010-2013) and the 2nd framework (2014-2017) of this programme, opportunities have been provided to 105 officials to follow Master Degree Programmes in Japan in the fields of Policy and Public Finance, Public Administration, Regional Development, and Macro and Development Economics.
Rs. 60 billion from Japan under 47th Yen Loan Package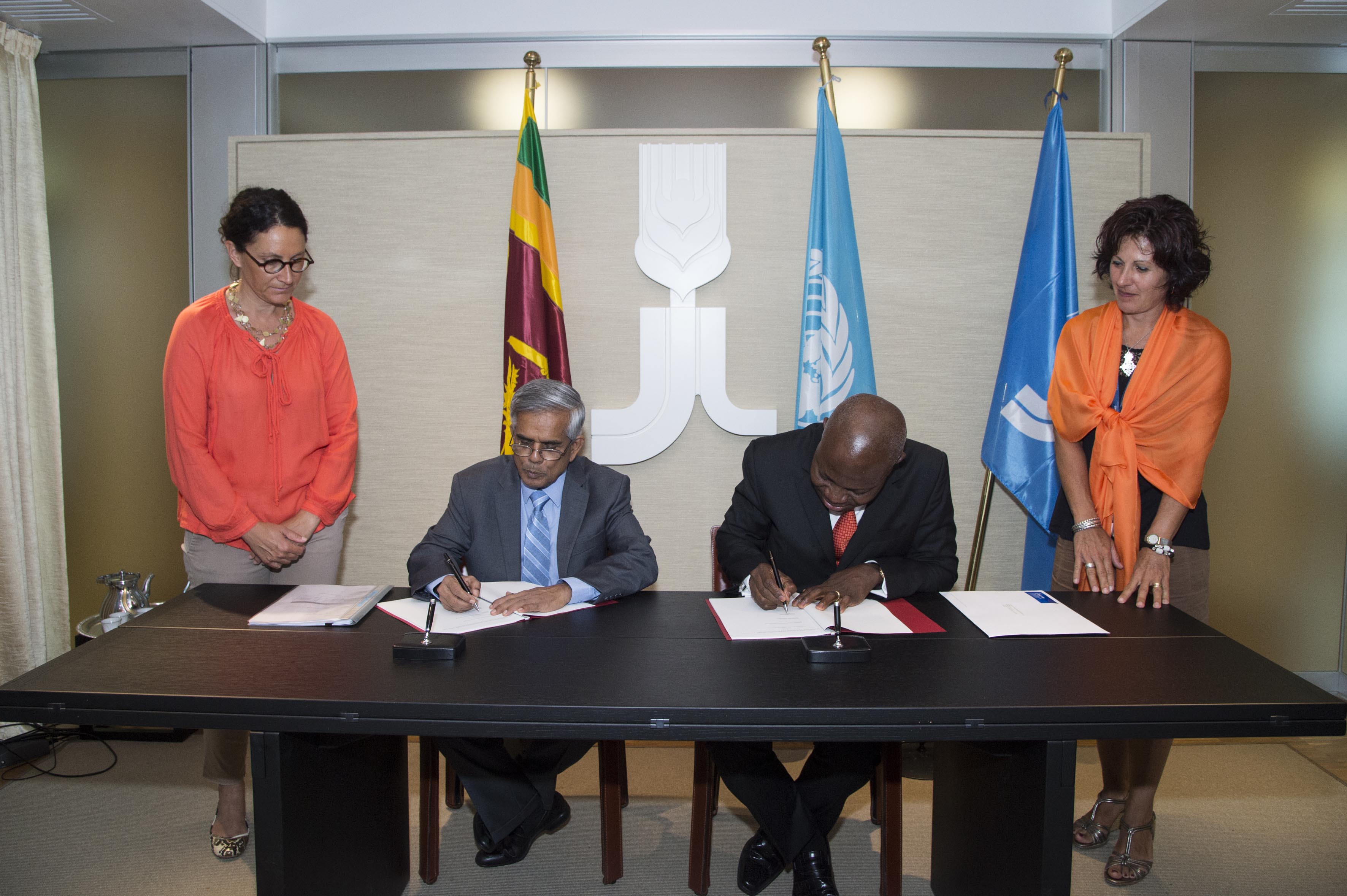 Having identified the need for developing the infrastructure such as rural roads, medium and small size irrigation and rural and urban water supply, the Government of Sri Lanka has decided to implement Rural Infrastructure Development Project in Emerging Regions and Kalu Ganga Water Supply Expansion Project (I). As a result of bilateral discussions had with the Government of Japan, the Government of Japan has agreed to provide two concessional loans amounting to Japanese Yen 44,767 million (Approximately Rs. 60,407 million) through the Japan International Cooperation Agency (JICA) for the implementation of the above Rural Infrastructure Development & Water Supply Projects.
The European Union pledges Euro 43.7 million to Sri Lanka in Grant and Technical Assistance
The European Union (EU) has agreed to provide Euro 38 million (approximately Rs. 5,857 million) for the implementation of two programmes: Support to Integrated Rural Development in the Most Vulnerable Districts of the Central and Uva Provinces in Sri Lanka (Euro 30 Million) and Trade Related Assistance in Sri Lanka (Euro 8 million). The EU also agreed to provide technical assistance worth of Euro 5.7 million to National Water Supply and Drainage Board (NWSDB).