Press Releases
Rs. 60 billion from Japan under 47th Yen Loan Package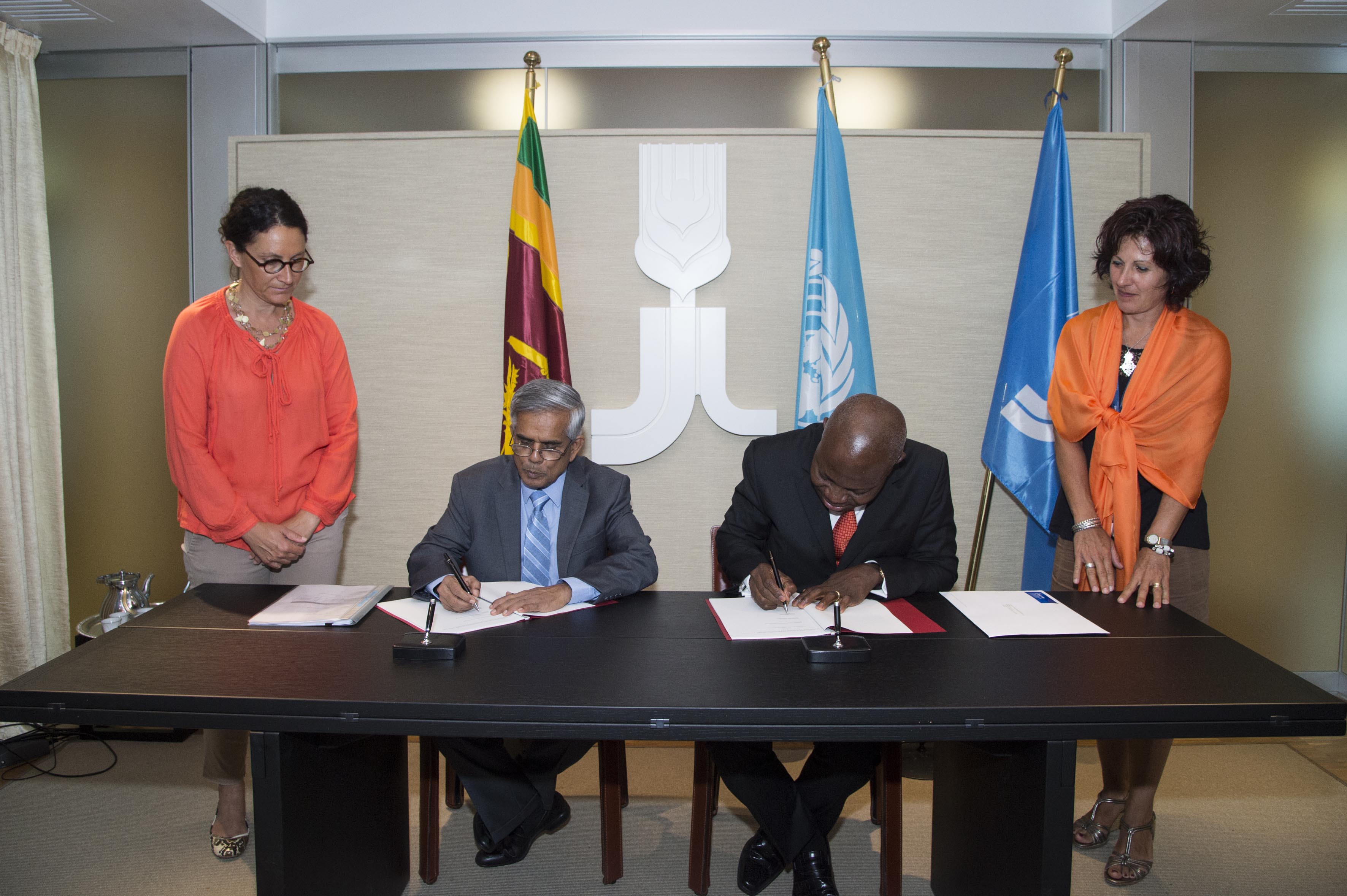 Having identified the need for developing the infrastructure such as rural roads, medium and small size irrigation and rural and urban water supply, the Government of Sri Lanka has decided to implement Rural Infrastructure Development Project in Emerging Regions and Kalu Ganga Water Supply Expansion Project (I). As a result of bilateral discussions had with the Government of Japan, the Government of Japan has agreed to provide two concessional loans amounting to Japanese Yen 44,767 million (Approximately Rs. 60,407 million) through the Japan International Cooperation Agency (JICA) for the implementation of the above Rural Infrastructure Development & Water Supply Projects.
The European Union pledges Euro 43.7 million to Sri Lanka in Grant and Technical Assistance
The European Union (EU) has agreed to provide Euro 38 million (approximately Rs. 5,857 million) for the implementation of two programmes: Support to Integrated Rural Development in the Most Vulnerable Districts of the Central and Uva Provinces in Sri Lanka (Euro 30 Million) and Trade Related Assistance in Sri Lanka (Euro 8 million). The EU also agreed to provide technical assistance worth of Euro 5.7 million to National Water Supply and Drainage Board (NWSDB).