USD 500 Million facility agreement Signed between Sri Lanka and China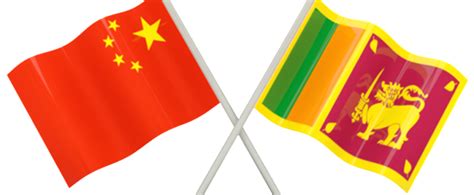 The Government of Sri Lanka and the China Development Bank entered into an agreement on 18 March 2020 for a financing facility of USD 500 million, at the Temple Trees, signed by Mr.S.R.Attygalle, Secretary to the Treasury on behalf of the Government of Sri Lanka and Mr. Wang Wei, Deputy Director-General, China Development Bank on behalf of the China Development Bank, witnessed by the Hon. Prime Minister Mahinda Rajapaksa, Chargé d'affaires of the Chinese Embassy Mr. Hu Wei, and Vice President of CDB Mr. Ma Xin.
The facility has been made available, on a request made by the Government of Sri Lanka to the Chinese Government and the China Development Bank to support the country's development efforts.
It is noted that although this Foreign Currency Term Financing Facility (FTFF) 2020, is an upsizing of the FTFF 2018, the terms of this facility is an improvement over 2018. This includes the extension of the maturity to 10 years from 8 years in the FTFF 2018, with a grace period of 3 years. The interest rate is an improvement over 2018, with the margins over 6months LIBOR being less than that of 2018. The USD 500 million will be disbursed, early next week and will also bolster the official foreign reserves of the country.
Issued by the Department of External Resources, Ministry of Finance, Economy and Policy Development on 18th March 2020.