Postgraduate Opportunities at Bradford University, London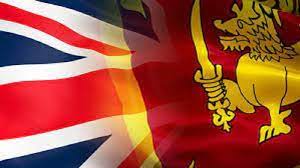 Bradford University in London has offered five MSc scholarships to Sri Lankan government officials in celebration of the UK-Sri Lanka 75th anniversary of diplomatic relations.
Accordingly, the tuition fees will be covered by the scholarship, and all other expenses need to be borne by the participants.
Interested applicants are requested to submit a CV and a cover letter not exceeding 1 A4 page clearly outlining the motivation for applying for the scholarship and how they propose to use the learning, qualifications, and experience gained during their study in the UK to contribute to their home institution or place of work and the wider economic progress of Sri Lanka.
Please note that the government of Sri Lanka will not cover any costs in this regard. An applicant is kindly requested to submit a letter ensuring that the expenses will be borne by herself/himself with the endorsement of the Secretaries to the respective line ministries, at the time of applying enabling the Department of External Resources to process the applications in coordination with the High Commission of Sri Lanka in London.
Closing date for submission of applications – 28th July 2023