ADB Board Group Visit - January 2018
ADB Board Group Visit – January 2018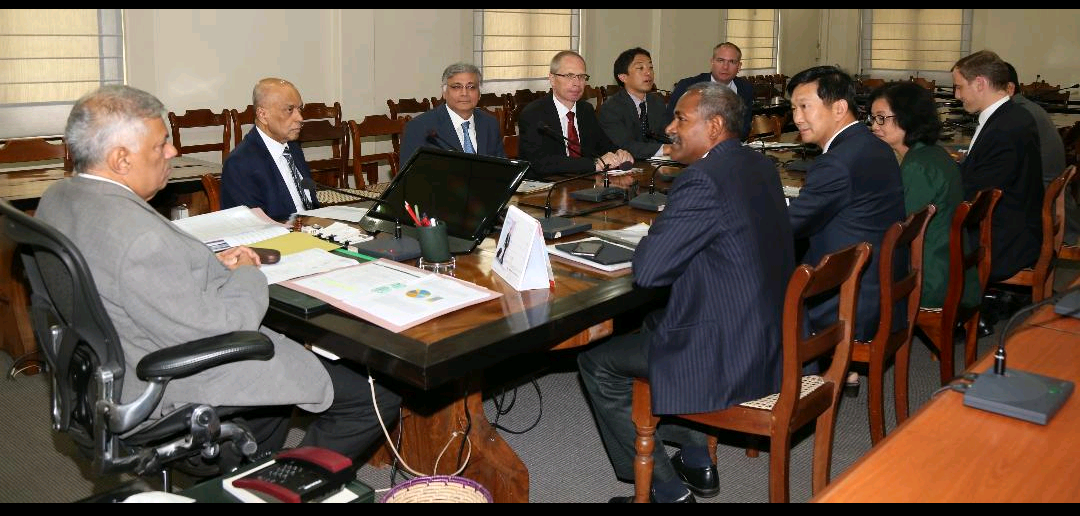 A Group of Board Members of ADB comprising Executive Directors and Alternate Executive Directors visited Sri Lanka from 27th to 31st January 2018 to discuss ADB projects and also visit project sites.

The visit was a good opportunity for the board members to gain experience on the overall development activities of Sri Lanka. The members paid courtesy call to HE the President and Hon Prime Minister on 30th January 2018.
The Board Members; Mr Kshatrapati Shivaji, Executive Director, Mr Helmut Heinz Fischer, Executive Director, Mr Muhammad Sami Saeed, Executive Director, Mr In-chang Song, Executive Director, Mr Mario Guiseppe Di Maio, Alternate Executive Director, Mr Johannes Immanuel Schneider, Alternate Executive Director and Mr Masashi Tanabe, Alternate Executive Director are posing for photograph with the Hon. Mangala Samaraweera, Finance and Mass Media Minister, Hon. Eran Wickrememrathne, State Minister of Finance and Mass Media and Hon. Dr. Harsha De Silva, Deputy Minister of National Policies and Economic Affairs.